Infographic: How the New York Times Deceives You about Flu Shot Safety
Witness what the New York Times says science says about the safety of the influenza vaccine versus what its own source from the medical literature actually says.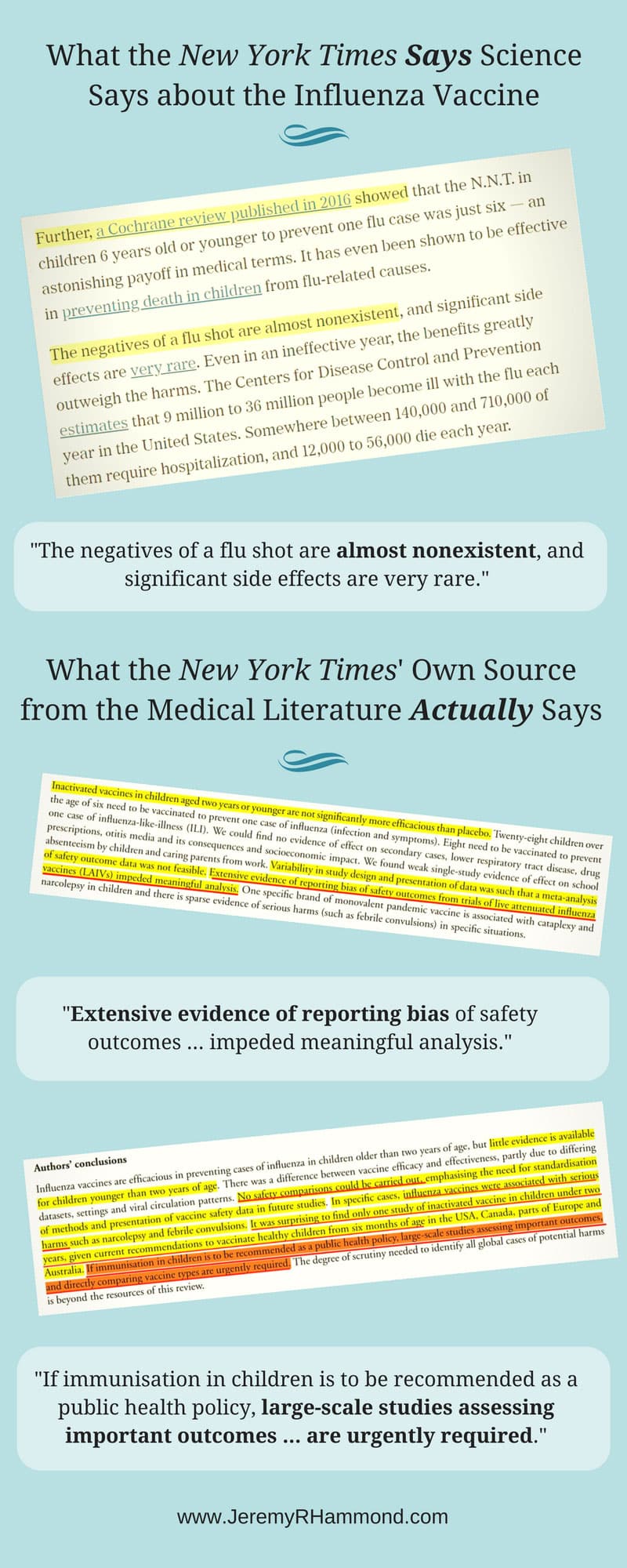 Mainstream media propaganda like this serves to manufacture consent for public vaccine policy.
Click here for the full story about how the New York Times tries to deceive you about the flu shot.
Did you find value in this content? If so and you have the means, please consider supporting my independent journalism.
About Jeremy R. Hammond
I am an independent journalist, political analyst, publisher and editor of Foreign Policy Journal, book author, and writing coach.
My writings empower readers with the knowledge they need to see through state propaganda intended to manufacture their consent for criminal government policies.
By recognizing when we are being lied to and why, we can fight effectively for liberty, peace, and justice, in order to create a better world for ourselves, our children, and future generations of humanity.
Please join my growing community of readers!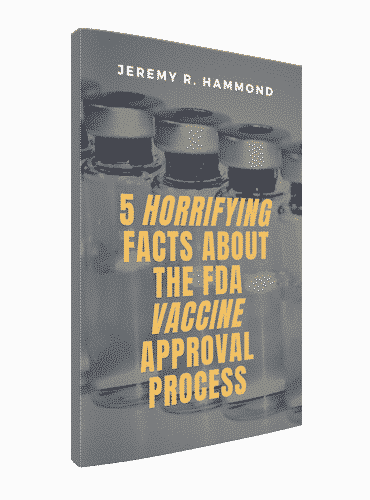 Download my free report 5 Horrifying Facts about the FDA Vaccine Approval Process.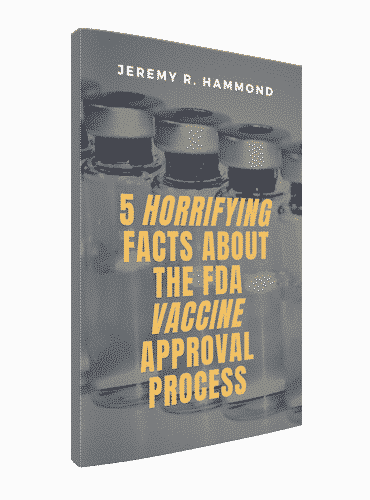 Download my free report 5 Horrifying Facts about the FDA Vaccine Approval Process.
My most viral Facebook post ever slammed Facebook for censoring truthful vaccine information and prejudicing users against my page.
A USA Today headline falsely claiming Anthony Fauci and Bill Gates have "no ties" to Moderna is illustrative of a major problem with our media.
In this interview, I discuss problems with existing public vaccine policy why liberty, not medical tyranny, is the solution to COVID-19.