Get All My Books for One Low Price!
For a very limited time, I'm offering a special limited-time introductory discount of over 30% off one of my book bundle deals. Just choose choose between a hardcover or paperback edition of my seminal work, Obstacle to Peace: The US Role in the Israeli-Palestinian Conflict!
Don't Wait! 30% Bundle Discount Ends in...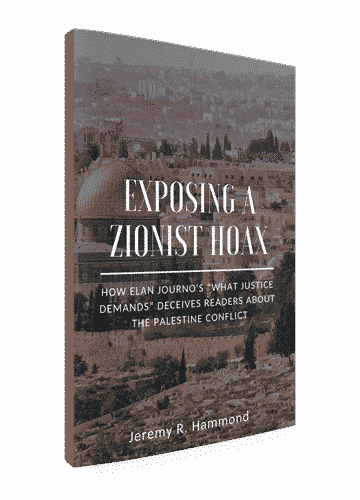 How Elan Journo's "What Justice Demands" Deceives Readers about the Palestine Conflict